MV Gives Week, Free Training: Getting Documents Translated, Free Yoga, and The Next Vaccine Clinic
This is Mohawk Valley Gives week! Donate to The Center during this community wide giving event. Plus: Free Training from Tone about Document Translation, Free Yoga Classes and the Next Vaccine Clinic.
We are so excited to be a part of Mohawk Valley Gives! You can support our campaign by visiting www.givemv.org and donating on September 20th (or be a part of early giving). #mohawkvalleygives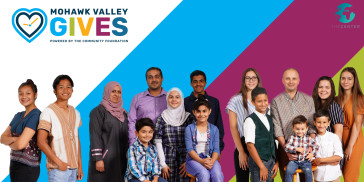 Free Training from Shana Pughe Dean, Translation & Training Mananger
September 20 at 2:00pm
Register for the Zoom Training
What to consider when having documents translated for your organization.
Click here to learn more.*This is an ONA Navigator Training.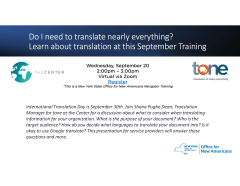 Virtual Yoga Class
EVERY TUESDAY at 7:00pm
Find yoga@thecenter on Facebook to join the group


Vaccine Clinic (Click to Download Multilingual Fliers)
September 26th (at 406 Elizabeth St. - OC Health Department)
1:00pm - 4:30pm
COVID, Flu and Other Adult Vaccines
Walmart Gift Card's provided by The Center
Vaccines Administered by the Oneida County Health Department
*Important: Pediatric Vaccines for children are available at this event.